There are many software's out there that require you to pay a monthly fee, in order to do keyword research, But in today's article, I'm going to be showing you a way to find out what are the highest searched questions on Quora, without having to pay a single cent.
So in order to do this, you would have to typically buy a keyword tool that will let you know what questions are ranking on Quora and how much search volume they're getting each week. But with this sneaky method, you can simply use a free tool that Quora offers to do all of this for free. This free tool is provided by Quora, and it's called Quora ads.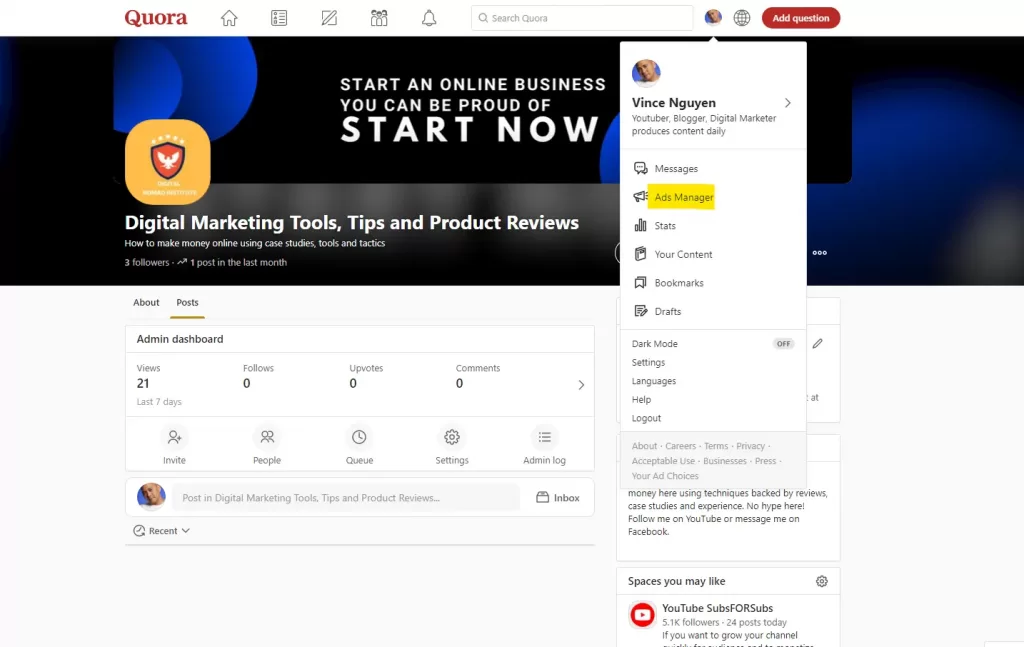 With Quora ads, all you have to do is to click on the ad manager. Once you go to the ads manager, you can go ahead and scroll down and look up at the very top called a new campaign.
All right, once you click on a new campaign. All you have to do is scroll down, and you set a budget and conversion event. You also have to fill out a campaign name. For conversion events, use generic and a budget of $100 don't worry, you will not be spending any money. Then you click on Continue.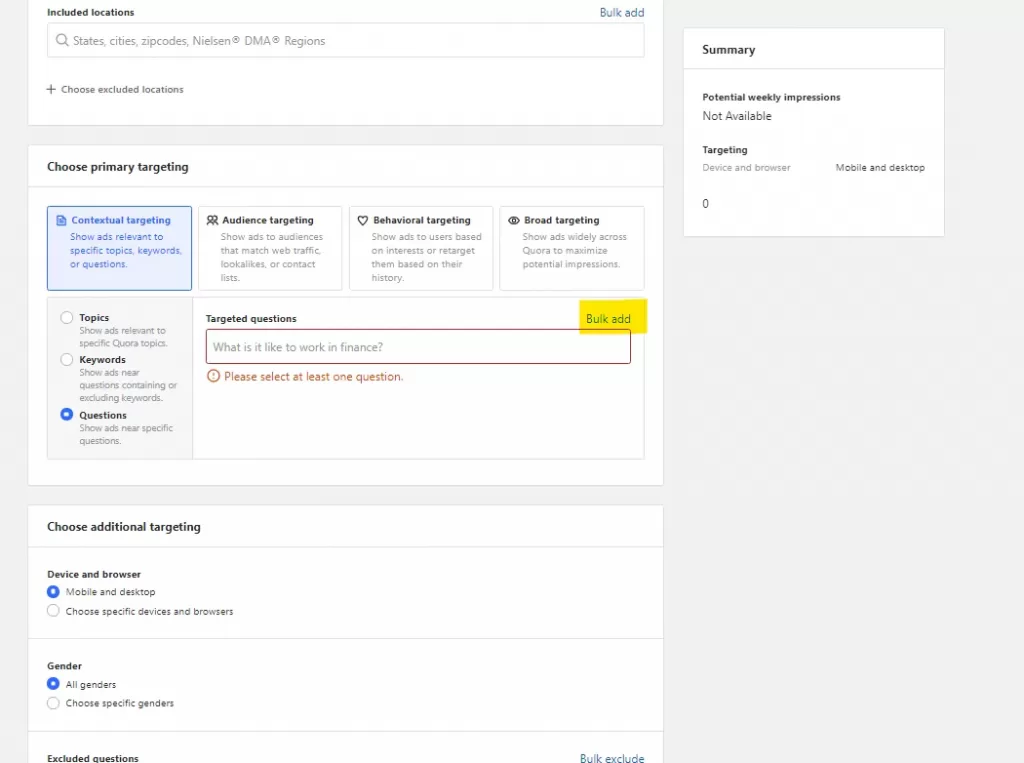 Now, this is where the magic happens, scroll down to keywords, targeted keywords. Type the targeted questions, after clicking Bulk Add and then once you type in bulk add. You can go ahead and find the weekly search terms.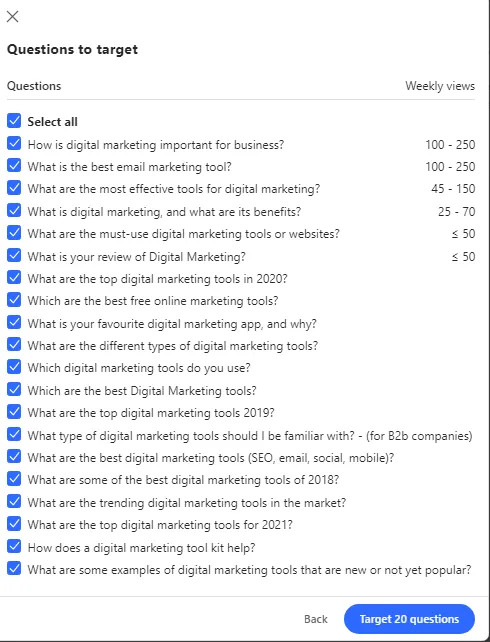 If you want to know more about how to do this you can simply watch the video that I created. And I'll walk you through each step of the way, please be sure to follow each step and watch the video all the way through. As if you miss a certain part, this technique will not work properly.